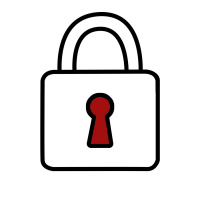 Our company understands the nature of our products and that is why we focus on 100% privacy of our customers. We pay a lot of attention to making sure that all shipped goods are packed and shipped with the utmost discretion. The carrier never knows what the package contains or what your identity is. For them, the shipment usually represents a musical instrument. Your discretion is assured.
---
What does anonymous order actually mean?


ANONYMOUS NAME In case you don't like to have your name displayed anywhere on the package or the order, we respect that. It's actually not needed. Simply click ANONYMOUSLY in your shopping cart. This option is located just below the First and Last Name column.
With this option, the shipment is automatically bound to the generated numeric ID which will serve as your identifier instead of your name.
Your contact details will do the rest of the job. As soon as the carrier approaches the delivery point, they will call the phone number you have listed when making the order. This will ensure that the package gets into the right hands.


ANONYMOUS PAYMENT

As we strive to be anonymous all around, you can also pay by using technology that helps you stay anonymous. We accept

Bitcoin

and other stable cryptocurrency options.



DISGUISE AS MUSICAL INSTRUMENT / EQUIPMENT Upon request, we can supply the Sex Doll in a high-strength 5-layer cardboard listed as a musical instrument / equipment. It is easier for you to explain to anyone, including the carrier, that you are receiving a musical instrument / professional quality speakers.


METAL COVER DISGUISED AS HIFI SET The metal impact-resistant transport box already visually looks like a transport box for professional high-performance speakers with a stand, so the carrier may as well think that's what it is.


PERSONAL INFORMATION SAFE We do not share information about you and your order with anyone. To make sure your data stays safe even against outside threats we use standard means of protection for your information.


COOKIES Our site uses cookies only for purposes of improving our services. These are not mandatory, and if you wish to share as little about your interaction on the site, you may disable the unessential cookies.


Our anonymous and discretion policy applies on all products from Sex Dolls, Male Dolls, Mini Dolls categories and also for ACCESSORIES.
Do you want something extra?
Do you have a request we haven't answered on our website? You can write your request in the order note -

. Simple requests and favors that do not require extra resources are usually fulfilled automatically. If your request presents is more demanding, we will contact you after you complete the order by email. In the communication that will follow we can make sure we understood your request correctly and find a way to best implement it to your satisfaction. Additionally, you can contact us directly at CONTACT.
---
Discretion is our main priority!
Don't want to have your name displayed anywhere?
There's no need to.
The carrier believes he is
carrying musical instruments and equipment.